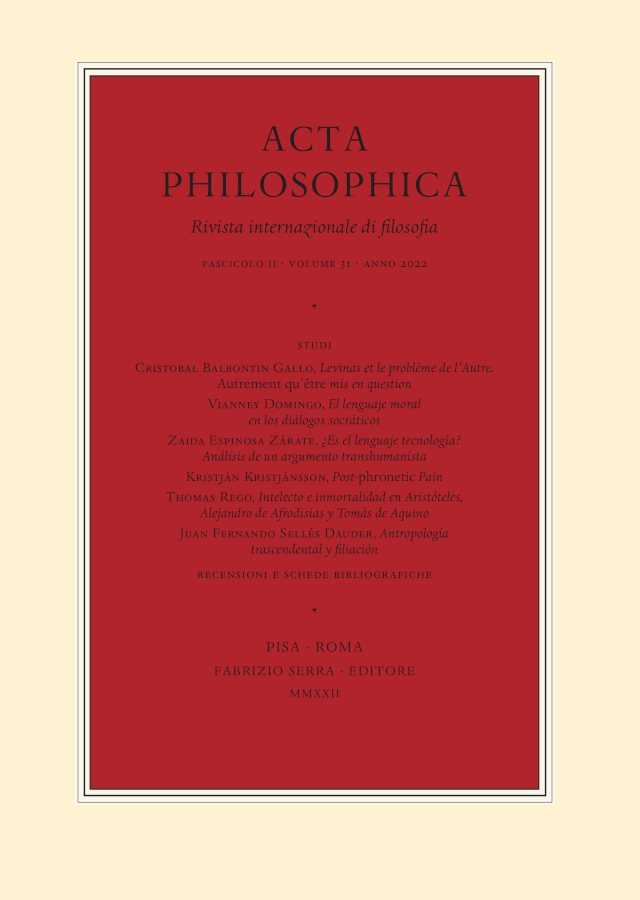 About the Journal
Acta Philosophica is an international journal edited by the Faculty of Philosophy of the Pontifical University of the Holy Cross (Rome). Founded in 1992, it aims to be an instrument of dialogue and collaboration between the various fields of philosophical research, particularly between philosophy and science, reason and faith, classical philosophy and contemporary thought.
Publisher: Fabrizio Serra Editore (Pisa - Roma)
Periodicity: Semiannual
ISSN: 1121-2179
eISSN: 1825-6562
▪ The journal uses a double-blind peer review procedure.
▪ Articles are freely available, except for the last three years.
▪ Subscriptions and online purchase from Fabrizio Serra (more information).